Ideal Tridon
Regular price
Sale price
$3.95
Unit price
per
Sale
Sold out
This clamp has a 301 Stainless Steel band with a 305 Stainless Steel screw.  The band is 9/16" wide and .022" thick.  The screw can be adjusted with a 5/16" hex or flat head (slot drive) screw driver.  This clamp has an extended tail that acts as a liner for protection to the hose.  Without the protection afforded by the extended tail, the outer layer of a silicone hose would  be extruded through the perforations, thus damaging the hose.
These clamps can not hold the pressure that a t-bolt clamp can so it may not be suitable for high boost applications.  They are however ideal for intake applications.  Please note that if your intake application is such that there are forces such as engine torque at play, or if the clamp needs to support the weight of a heavy intake system, a t-bolt clamp is a preferred solution.   
These are well-suited for use with couplers and larger-diameter heater hose.  Price is for 1 clamp.
See Sizing information below.
Imported
Share
View full details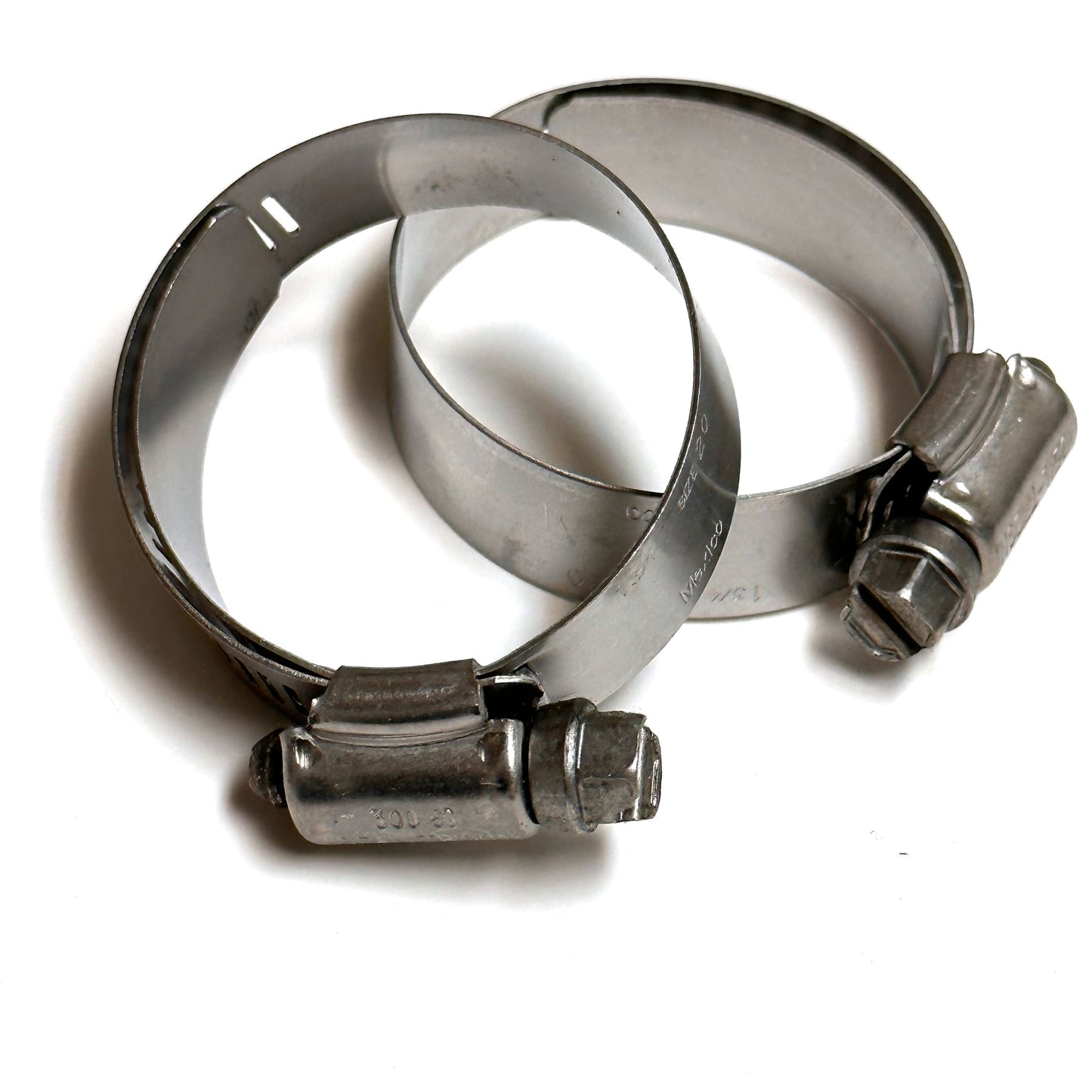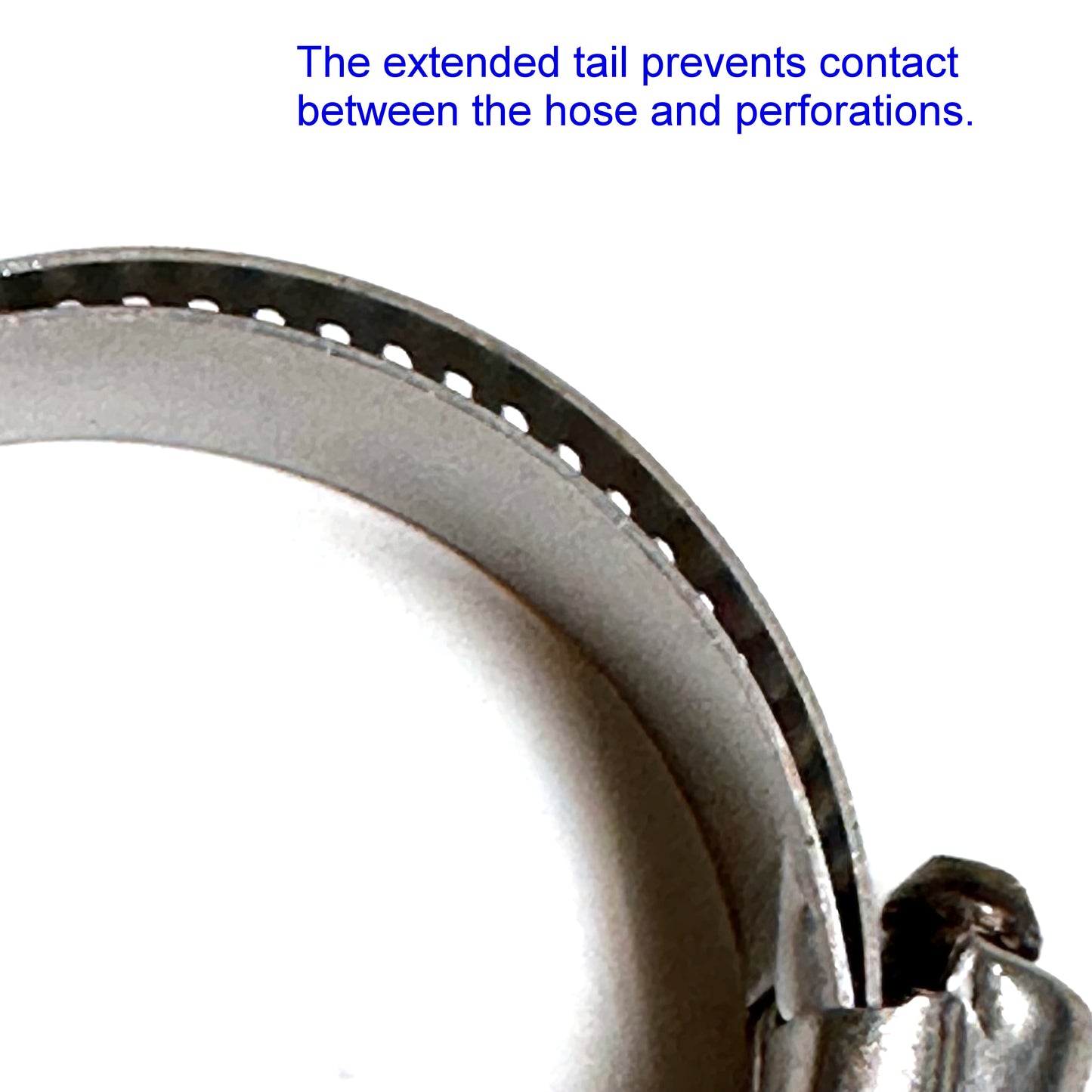 Worm Drive Clamp with Extended Tail - Stainless Steel
Sizing

When choosing the size of clamp, measure the outside diameter of the hose when it is installed on the fitting or tube you will be using with the hose.

That outside diameter must fall within the clamp ID range of the clamp size you choose. For example, if the outside diameter of the hose when installed is 2.00", choose a Size 32 clamp.

If the outside diameter falls within the range of two different sizes of clamps, chose the one that affords more leeway. For example, if the outside diameter of the hose when installed is 3.75", choose a Size 64 clamp.

Clamp ID Range

Size 20: 1 inch to 1-3/4 inch (25mm - 44mm)

Size 32: 1-9/16 inch to 2-1/2 inch (40mm - 63mm)

Size 44: 2-5/16 inch to 3-1/4 inch (59mm - 82mm)

Size 48: 2-9/16 inch to 3-1/2 inch (65mm - 89mm)

Size 52: 2-13/16 inch to 3-3/4 inch (72mm-95mm)

Size 64: 3-9/16 inch to 4-1/2 inch (91mm - 114mm)